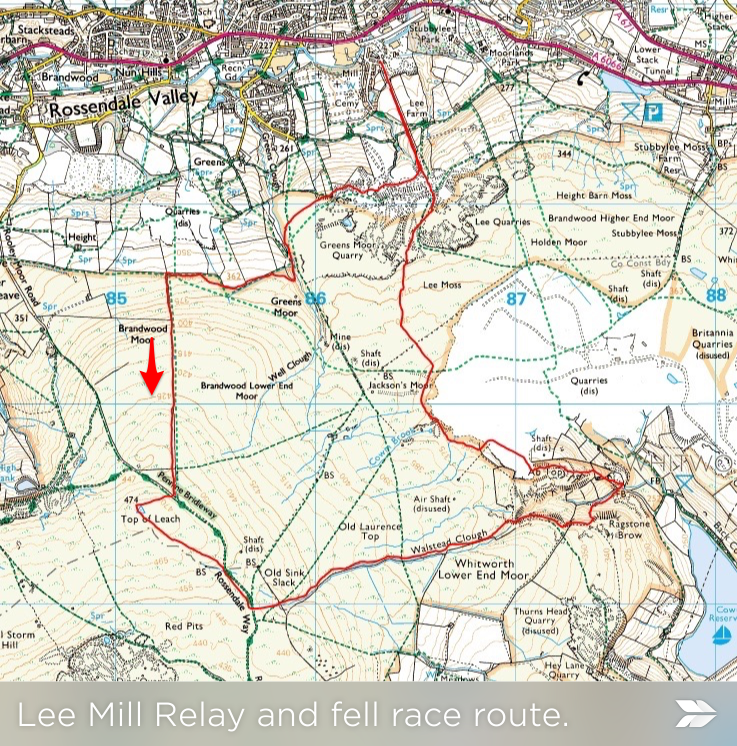 Please note that the Lee Mill relays held in November are not organised by Rossendale Harriers  
Lee Mill fell Race  
Distance – 10.7k
Ascent –
From – Futures Park Newchurch Road Bacup OL13 0BB
Cost – 
Start time – 7.00pm
Note – This is much the same route with a different start and finish from the Lee Mill relays held later in the year ( not organised by Rossendale Harriers ) 
Minimum age 18 on the day of the race.
Details: Richard Stott
Telephone: 07456 486266
Email: richardstott53@yahoo.com
Lee Mill Results 2016
LeeMillResults 2017
LeeMillResults 2018
LeeMillResults 2019
By continuing to use the site, you agree to the use of cookies. more information
The cookie settings on this website are set to "allow cookies" to give you the best browsing experience possible. If you continue to use this website without changing your cookie settings or you click "Accept" below then you are consenting to this.