Fell Running
If you intend coming along to run in one of our fell races then please ensure you bring with you the recommended FRA kit. We may ask you to wear or carry all or some of it depending on the race and the weather on the day.
Full details of FRA rules and kit can be found on the FRA website Click here
………………………………………………………………………………………………………………………..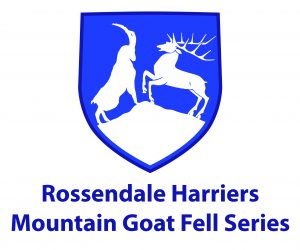 The aim of the this club champs is to encourage members to compete in 'A' category fell races, whilst finding the best Fell Runners at the club. By providing a structure we can support each other with car sharing, recces and race specific training. There needn't be many rules apart from those stipulated already by the FRA.  Prizes will be awarded in as many categories' that are viably competitive. Hopefully the notes below can avoid any confusion
Races
Ras Yr Arran (Snowdonia) : Sat 18 March  AM/10m:3100ft
Duddon Valley (Lakes) : Sat 3 June AL / 18m:6004ft
Black Fell (Dales) : Sat 1 July AM / 8.7m:2297ft
Burnsall (Dales) : Sat 19 August AS / 1.5m:899ft
Holme Moss (Peak) : Sun 23 July AL / 17.7m:4314ft
Dunnerdale (Lakes) : Sat 11 NovemberAS / 5m:1804ft
 Rules
Qualification
You must be a senior club member and compete in races in club vest to score points.

3 best races from the 6 to count. Minimum of three races must be completed, one from each category (Short, Medium and Long as per FRA calendar).
Categories and Prizes
An age category can only exist if there are two or more members in that category. This will be male and female from; U23, Senior Open, Senior Female, V40, V50, V60, and V70.

Prizes will be claimed in the youngest qualifying category (e.g. If a V60 won the V50 then they would claim the V50 title and second place in V60 would claim the prize in the V60). If you're good enough, you're young enough.

Special Prizes will be allocated to members who complete all 6 races
Scoring
Points are calculated by taking your finishing time percentage of the average time of the first three runners in each race. Then multiplying this by 100. 

A points table will be made up of participating runners. The runner with the most points in each category is the winner.
This example is taken from last years English Champs race at Langdale Horseshoe.
1. S. Tosh 1:59:51 
2. S. Bailey 2:01:55
3. C. Bell 2:02:00
The average time of the first three runners is 2:01:02.
S. Tosh 1:59:51 (101.3 pts)

P. Brennan 2:34:33 (78.4 pts)

S. Horrocks 2:39:51 (75.8 pts)

C. Stansfield 2:47:41 (72.2 pts)

M. Fawthrop 2:48:49 (71.8 pts)

J. Tinman 2:58:17 (71.8 pts)

R. Campbell 3:20:25 (67.9 pts)

E. Skorupa 3:30: 26 (57.5 pts)
For series points tables click on the link below.
http://www.felljunior.org.uk/RHCC/
Please contact patrickblairbrennan@gmail.com (07548963527) with any further questions.
---
Rossendale Harriers four race midweek fell Series
Lee Mill 
LeeMillResults 2016
Whittle Pike 
WhittlePikeResults 2016
Pilgrims Cross 
PilgrimsCrossResults 2016
Golf Ball 
GolfBallResults 2016
For full details of these races look on the "Our Races" page on this website.
For the series tables go here: http://www.felljunior.org.uk/RHMW/
For the clubs Grand Prix series tables go here: http://www.felljunior.org.uk/GP/
Patrick Brennan – Fell Running Secretary