Seniors Track Training – Thursday's
At the moment the track training sessions will stop until further notice unfortunately. Over the last few weeks we have struggled with having a suitable track to use due to the weather so I think it is sensible to put a hold until the spring of next year and hopefully some better and drier weather.
Thank you to all of you who have attended up until now, I hope it has helped and please feel free to ask me any questions on training you may have.
Jeremy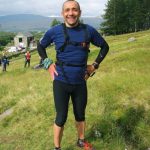 Jeremy